(1) The data A, B(C), D, E for the e-mail setup will be sent by letter or by e-mail as a PDF [only in german].
ATTENTION: For accounts created before 2019, please enter the number for (C) as the user name!
There, the e-mail address = user name is not the same as in the graphic below!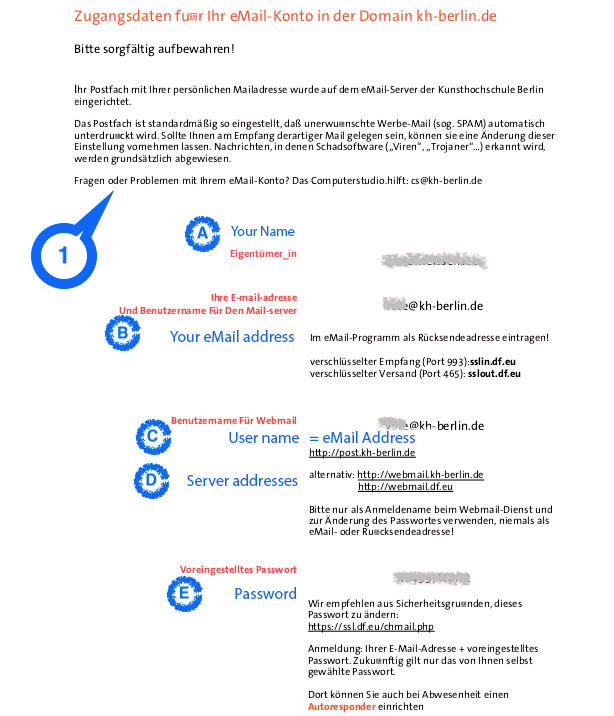 Start Apple Mail and select "Preferences"(2)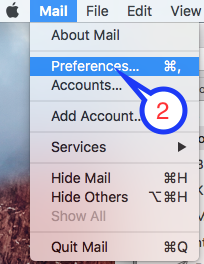 In the Accounts tab, select the plus sign (3) for a new account, select "Other mail account" (4).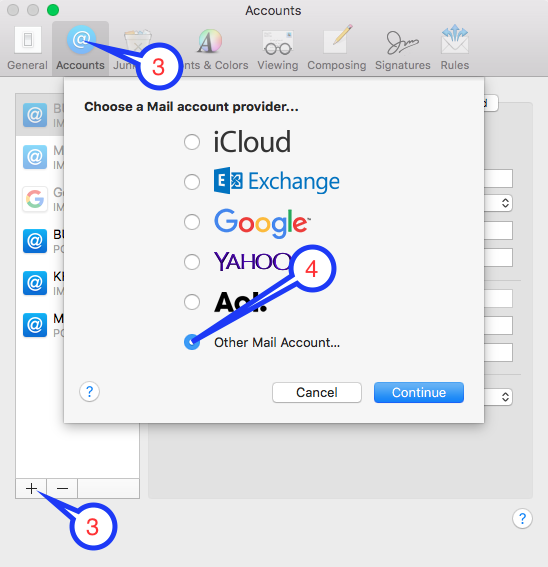 Enter the data name (A), eMail address (B) and password (E) from the letter and sign in (5).
Add the server addresses (D) and, if necessary, enter the number for the user name (C) (see above) and sign in again (6).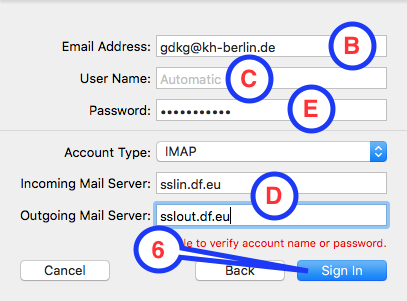 If all the details are correct, tick Mail (7), deselect Notes and you're done (8).
The account appears in the sidebar (9), the tab Server settings (10) shows details.
If necessary, enter the user name (B) as eMail address or (C) number and (E) password under SMTP.